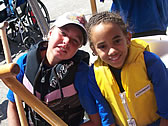 Lots of Fun on the Water each week
This is a team sport and takes all 18 paddlers to paddle together to race the dragon boat to the finish line.
So come have fun on the water and in the sun, making new friends while getting some exercise.
Recruiting is in March/April so come check out our beautiful beachfront facility and our dragon boats!
Sign-ups have started and practice starts Sunday April 30.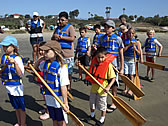 High School Division (High School Students) and Junior Division (ages 10-15).
Season membership is only $60 for youth and includes:
LAHDBC Membership
Club T-shirt
Long Beach DB Festival Entrance Fee (if applicable)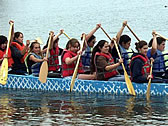 Contact:
Geoff Pasek, Youth Coach
310-753-9112